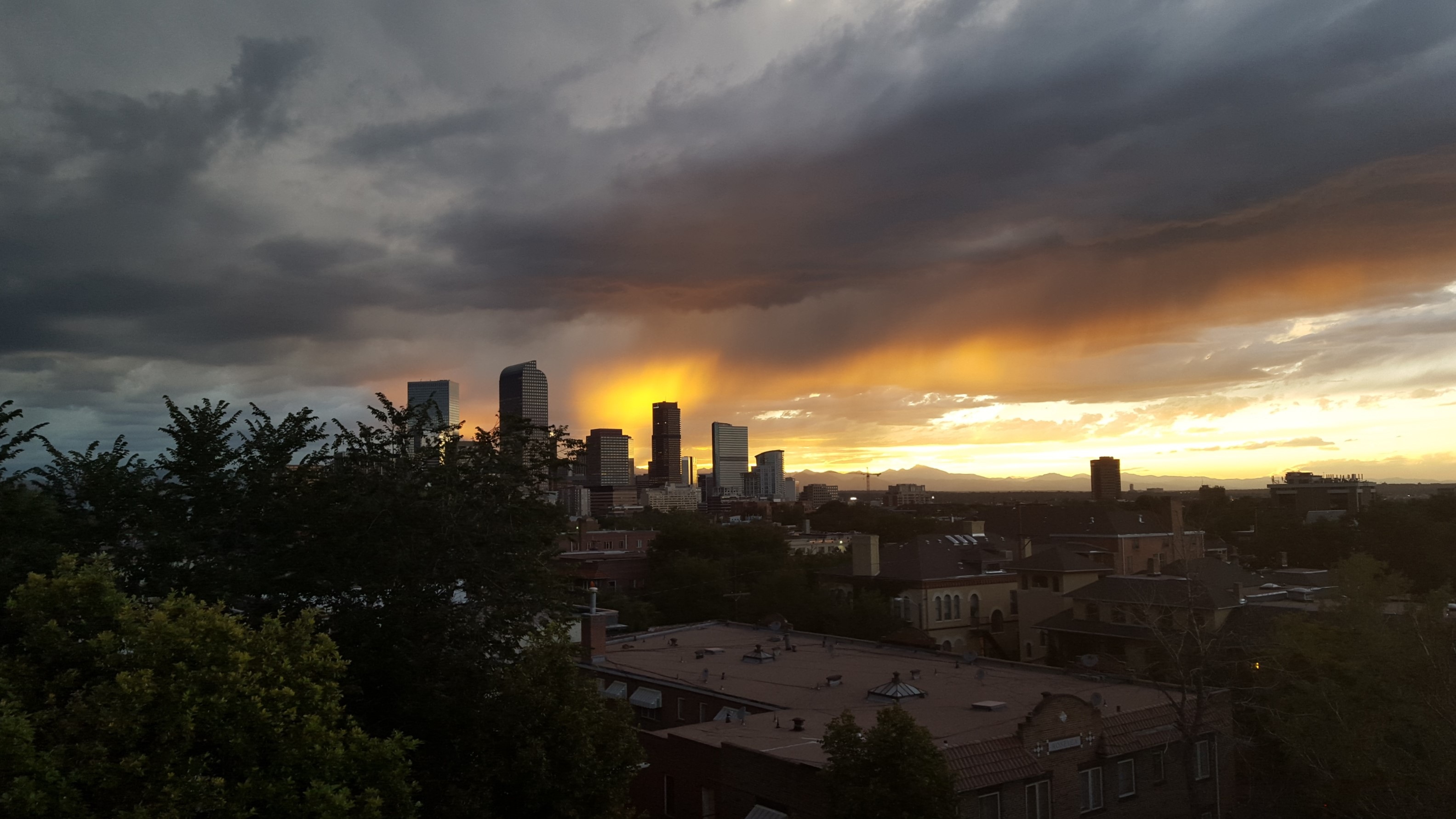 Denver's Real Estate Market is still HOT, though the weather feels less like Summer and more like a long Spring! Home values are still rising, inventory is increasing, buyers are still moving to the area, and it doesn't look like things are going to be changing anytime soon. Even though homes are staying on the market longer, the competition is still extremely tense which can make it difficult for buyers to take advantage of certain markets while sellers are seeing their homes stay on the market longer. Normally this would be a good sign for buyers, leveraging negotiation powers towards the house hunters — but with Micro-Markets taking hold the competition is driving prices up despite the cooling of national market trends.
Micro-Markets in real estate are areas of high interest for movers/buyers where inventory is low. Downtown Longmont is one of these Micro-Markets where houses are older, and maybe a little more run-down, but they're highly sought after for location, historical value, and character! Meanwhile, just to the east of Historical Downtown Longmont are neighborhoods where similar houses are staying on the market longer at lower prices. There is also high demand for homes under $350,000 in the Denver Metro Area — regardless of location. With demand so high, it's hard to find homes in this affordable price range.
Longmont and Boulder county have seen a big shift from last year. The rising prices of homes has stunted to around 2% over last year, even with the number of sales up about 10% in the area. This statistic alone shows that average home sales are stagnant even as we receive more listings. One would assume this is because homes aren't selling in general, but in reality buyers have more options and are waiting to finalize purchasing a home to ensure they're getting the right one! With 30% more homes listed than last month alone, up 27% over last year YTD, we're seeing a large shift in how homes are moving in this market. With Micro-Markets leading the way in quick sales, it's hard to address the trends overall. Many homes in the downtown area are selling fast, while homes outside major cities and towns, out on the plains, are staying on the market much longer.
If you're not looking for a single family detached home then you may be in luck! The Condominium market in Longmont and Boulder County have seen a startling downturn in average (down over 6%) and median (down over 3%) sales YTD. The median sales price for a Condo in Longmont was right around $309K last month. Condos in Boulder County sold on average around $360K last month — a slightly higher average when you consider the inflated prices of Boulder city proper. These statistics do not follow the Front Range trends for condominiums, though. Median sales prices of condos in the Denver Metro markets increased over 2%, averaging $315K. When we consider that median condo prices used to be $412K in Boulder County last year we can see the balancing of condominium pricing in Northern Colorado, which is great news for buyers.
Shopping in the Denver Metro Area is still competitive in the housing market, especially with single family detached dwellings. Condominiums, with their falling prices in Boulder County and long durations listed on the market, are starting to seem like the better deal if you can sacrifice some space for the price. Whatever your housing needs be sure to start house hunting at WiseTeamColorado.com. We can find what you're looking for in the price range and communities you need! Let the Wise Team help you find the Dream Home you've been waiting for. With the high level of real estate inventory in Denver and Colorado, you'll find a gem in the Metro Area — we guarantee it!